If you're reading this without having logged in to the CodeSecure Support Portal, you're able to access some of our support content but you'll need an account to see product content and create request tickets.
As part of our on-boarding process for prospects and customers you will receive an email invitation for a support portal account where you can login using your existing Google or Microsoft credentials or you may reset your password. If you don't receive an account reset email then you don't have an account and will need to request one. This can be done by emailing us at support@codesecure.com.
Login screen: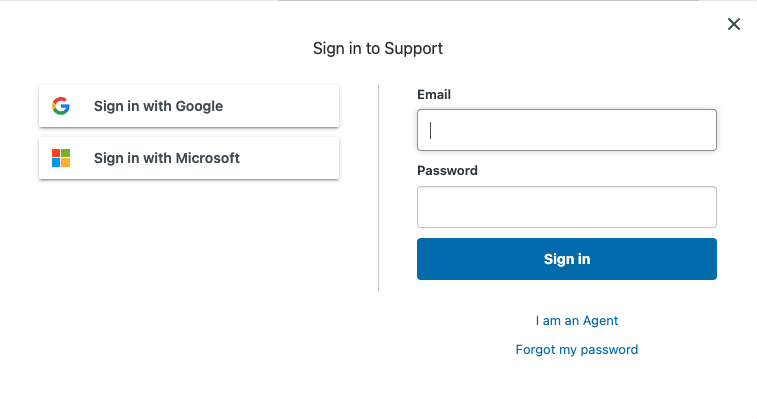 For more information about the what's in the portal, please see our welcome article.